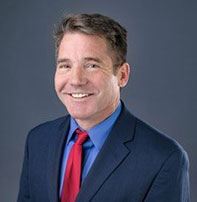 Allan Oliver
Executive Director
Allan Oliver is the Executive Director of the Thornburg Foundation. He oversees the Foundation's Strategic Initiatives in early childhood education, good government reforms and food and agriculture, as well as Community Funding grants for human services and civil rights, opportunities for children and youth, environmental protection and public policy.
Allan served as Cabinet Secretary-Designate and Deputy Secretary for the New Mexico Economic Development Department. Allan also served as Director of Cabinet Affairs administering monthly cabinet meetings, and as Deputy Communications Director he drafted five State of the State addresses, an inaugural address, as well as major US and foreign policy addresses.
He also established the Partnership for Responsible Business and the New Mexico Green Chamber of Commerce, a business association with over 1100 members supporting renewable energy technology and responsible business practices.
Mr. Oliver earned a Master's in Public Administration from the Harvard's Kennedy School of Government and was named a William Hodson Fellow for International Public Service. He also served as an NGO specialist and initiated the municipal development program for the US Peace Corps Volunteer in Guatemala.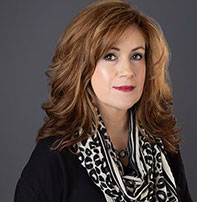 Leslie Garcia
Community Funding Officer, Administrative Director
Leslie Garcia is the Community Funding Officer at Thornburg Foundation. Born and raised in New Mexico, she is passionate about community engagement and collaborating with stakeholders that are devoted to serving all New Mexicans. She brings with her a deep understanding of relationship management, operations, and human resource expertise. She earned her Bachelor's degree in Business Administration from the College of Santa Fe and holds a SHRM-CP Certification.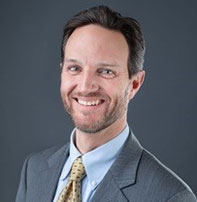 Michael Weinberg
Policy Officer Education
Michael Weinberg is the Education Policy Officer at the Thornburg Foundation. Previously, Michael was the program evaluation manager for New Mexico's Legislative Finance Committee where he identified opportunities to improve outcomes across the birth to college continuum. Michael spent the first fourteen years of his career in the education trenches, as a teacher, literacy coach, and principal of a PreK-8 school. Michael earned his doctoral degree from the University of New Mexico in educational leadership, his master's from the Harvard Graduate School of Education, and his bachelor's degree from Dartmouth College. What excites Michael most about his current role is the ability to combine his experiences in policy-making with his passion for improving the lives of children.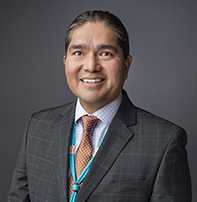 Dave Nezzie
Policy Officer Food and Agriculture
Dave Nezzie is the Food and Agriculture Policy Officer at the Thornburg Foundation. Dave is a tribal member from the Navajo Nation. He previously served as a field representative for the Office of U.S. Senator Martin Heinrich where he engaged with federal, state, and local agencies, as well as organizations, community leaders, and sovereign tribal governments. Dave is a candidate in the LL.M. Program in Agriculture & Food Law at the University of Arkansas School of Law. He received a J.D. from the University of New Mexico School of Law with program certificates in Federal Indian Law and Natural Resources & Environmental Law. Dave attended Arizona State University as an undergraduate, earning concurrent degrees in Anthropology and American Indian Studies. Dave enjoys backyard farming with his wife and four children in the South Valley near Albuquerque, New Mexico.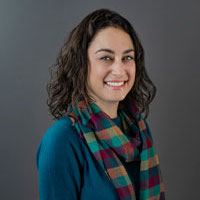 Jarel LaPan Hill
Policy Officer Good Government Reform
Jarel LaPan Hill is the Good Government Reform Policy Officer at the Thornburg Foundation. She most recently worked for the City of Santa Fe, including two years as City Manager. In that role, she oversaw the entirety of city operations with a focus on transforming the organization into a better-managed and efficient operation. Jarel served in the Obama Administration for two terms as Senior Advisor and Chief of Staff to the Deputy Secretary of the U.S. Department of Health and Human Services. At HHS she developed a keen understanding of the nature of internal organizational management especially as it relates to developing programs and initiatives. Jarel has a Bachelor's degree in Political Science from George Washington University in Washington, D.C. and, most recently, completed the Master in Public Leadership program from the University of Texas at Austin. Jarel grew up in Santa Fe and is happy to be back home raising her family.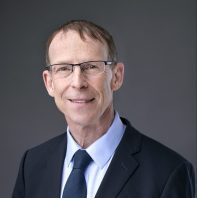 Patrick McCarthy
Policy Officer Water
Patrick McCarthy is the Water Policy Officer at the Thornburg Foundation. Trained as a scientist, he has worked for the last twenty years at the intersection of ecological science, water governance, and community capacity-building. Before joining the Thornburg Foundation, Patrick worked with water managers and community leaders across the U.S. Southwest and in southern Africa on evidence-based solutions for water resources policy, planning, and management. In his work with grantees and partners, Patrick aspires to help create a New Mexico in which healthy watersheds provide clean, abundant, and equitable water to communities and ecosystems. Patrick holds a master's degree in ecology and a bachelor's degree in anthropology/zoology and has been awarded fellowships by the Switzer Foundation and the American Association for the Advancement of Science. He lives in Santa Fe with his wife and two children.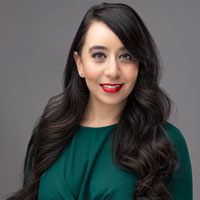 Jolene Valdez
Accounting Associate/Grants Officer
Jolene Valdez is the Accounting Associate/Grants Officer at Thornburg Foundation. Before joining The Foundation Jolene worked for Thornburg Investment Management. She comes with a background in banking and customer service. Born and raised in Santa Fe, Jolene is a first-generation college graduate and is a mentor to other women in the community. She earned her Associates Degree in Business Fundamentals and will graduate with her Business Degree in October 2022. As a fourth generation New Mexican, Jolene is excited to be of service through the many philanthropic opportunities of Thornburg Foundation. Proud mother of two sons, she is involved in school and extracurricular activities that help foster the best opportunities for growth for her children and others. Ms. Valdez is a friendly and familiar face, that you can always count on to go the extra mile or make sure the small details are handled with excellence.
Stay Up To Date
Sign up for occasional updates of Foundation activities and programs.
The Thornburg Foundation does not accept unsolicited proposals.
If you believe your organization's work aligns with any of the Thornburg Foundation's current initiatives, please contact [email protected].